Biography
Wen Rudnick began playing piano at the age of 4. Since then, she became a serious performer who played concerts and competitions throughout her childhood in Nanjing. During her high school year, Wen got into music composition and studied under Dr. Qiangbin Chen at the Shanghai Conservatory of Music. In 2012, Wen's parents supported her study in the United States where she met her mentor Dr. Beverley Simms at Indiana State University. There, she received both a bachelor's and master's degree in piano performance. In addition to her study, she worked as a graduate assistant and taught college students in classes along with children at ages 4 -13 in private.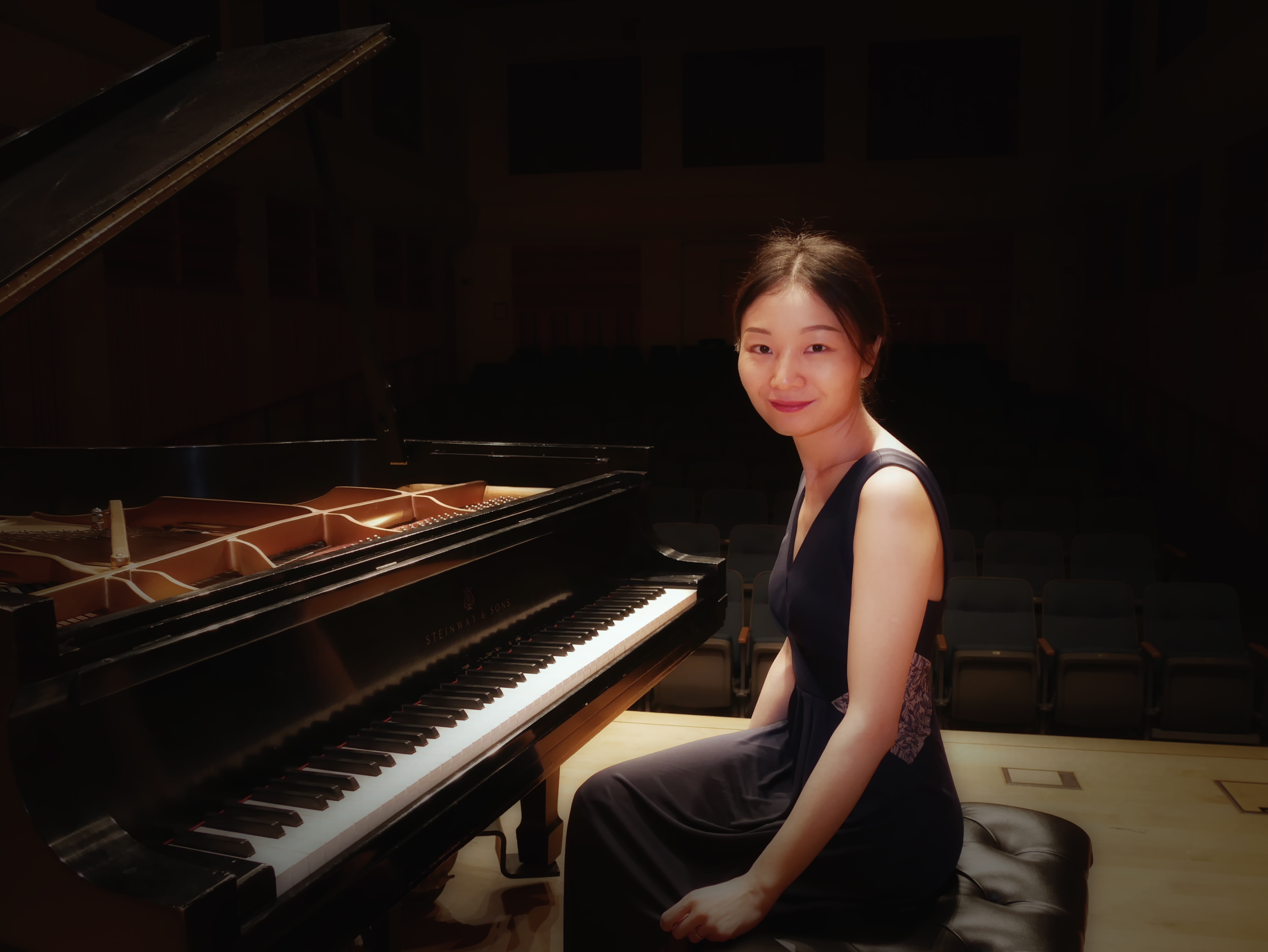 Teaching Philosophy
As a piano teacher, my mission is to help students find the joy in music. During the journey, I want to develop in each of my students a well-rounded understanding of music, which involves reading, ear training, theory and historical content. 
Discovery learning is the theory that I like to apply in my teaching. Instead of telling, I'm leading students to come up with questions and brainstorm answers on their own. My ultimate goal is for each student to have an open conversation and participation during their study. A solid foundation for technique is the key to professional-level playing. Musical expression is pointless without good technique. To teach students moving hands and body correctly can help them getting a better sound in terms of color and accuracy. This also can avoid possible injuries that could happen during practice sessions.I believe a friendly and encouraging environment is very essential to students' development. Genuine positive reinforcement can motivate students to improve in all aspects of musicianship and take pleasure in his or her success.
Degrees & Accolades
Voted Top Piano Teacher by Steinway Piano Gallery (Hinsdale) – 2021
Editor, Salt Creek Music Teacher Association
Steinway Educational Partner
Member of Music Teacher National Association (MTNA)
Member of Illinois State Music Teacher Association (ISMTA)
M.S. in Piano Performance at Indiana State University
B.A. in Piano Performance at Indiana State University
Member of Pi Kappa Lambda Music Honor Society  (2018)
Brevard Music Center Workshops (2018)
Graduate Teaching Assistantship (2017-18)
Piano Seminar at Classical Music Festival in Eisenstaedt, Austria (2017)
Winner of the Concerto/Aria Competition at Indiana State University (2017)